Talon Construction Inc. is celebrating 20 years in Business! We are absolutely thrilled to announce this great milestone in the Home Improvement Industry. As this is by no means an easy task to accomplish.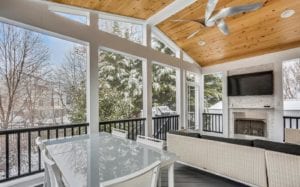 Celebrating 20 years of Excellence!
From the beginning Talon has built a company based on quality craftsmanship, high standards, and a name that you trust. Where customer satisfaction is job number one. Take the time and read our reviews that our homeowners describe their experience in working with Talon Construction. " From the design phase to the final walk through, they were professional, knowledgeable, responsive, and communicative. When I contacted them about a job, they followed up with me immediately, and they were upfront about their costs and cost drivers. They employ experienced professionals who pay attention to detail and I'm so happy with the results."

The experience of collaborating with a team of professionals
For two decades our clients have received the experience of collaborating with a team of professionals. From the first contact at our office every client receives exceptional customer service from our efficient office staff. Then onto our next phase, in which you meet with our design team who listens to your wants and wishes and visually shows our clients what their project will look like. With remarkable 3-D renderings and virtual walkthroughs that produces absolutely stunning results.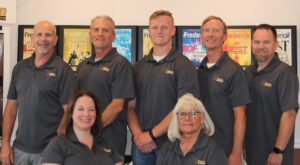 Then our knowledgeable team of highly skilled Remodeling Consultants guide you through our custom design-build process leading the way to the best possible outcome. Design-build refines a remodeling project from the early stages to the finished product and manages the vague and unclear into orderly steps.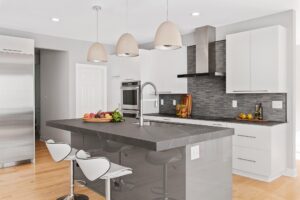 On the jobsite our Superintendent's masterfully oversee and manage every aspect of a job from start to finish. And our team of exceptionally talented craftsman consistently deliver a high quality renovation project no matter what part of them the home they work in. We genuinely appreciate all of their skills and talents.
The Talon team has completed thousands of home improvement projects
The Talon team has completed thousands of home improvement projects and we are very honored and fortunate to have worked with so many wonderful people in our community. Every project has been uniquely different but we have always delivered a finished product that has met or exceeded our client's expectations. We pride ourselves on constant professionalism to making every renovation a remarkable success. We look forward to designing and building new relationships and projects throughout our community with continued success for the next two decades!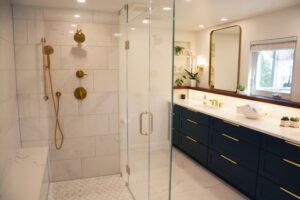 Celebrating 20 Years of Excellence!